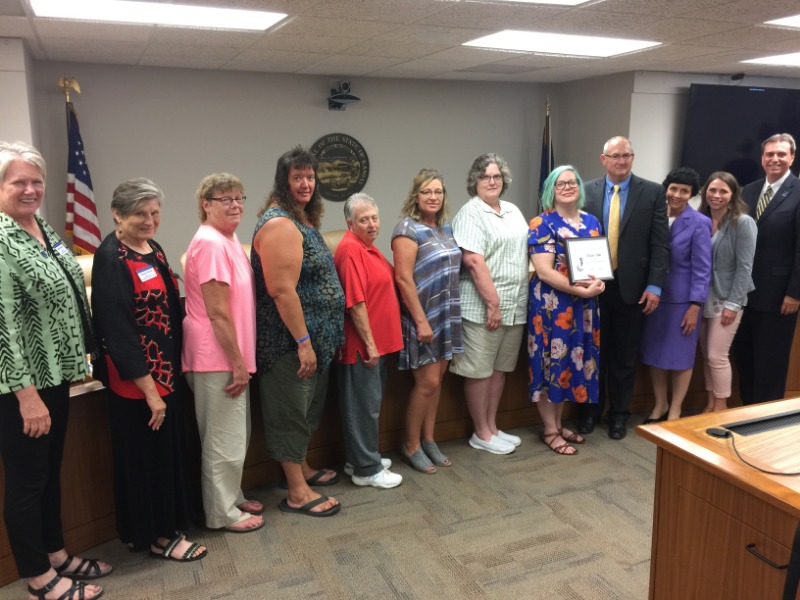 L - R: Board Chair Kathy Busch, District 6 Board Member Deena Horst, Laurie Cameron, Lori Gruber, Carol Baumgartner, Debora Potter, Kay Edelman, Brook Brubeck, Todd Evans, KSDE Child Nutrition & Wellness Dept. Director Cheryl Johnson, KSDE CNW Assistant Director Jill Ladd, Dr. Randy Watson, Kansas Commissioner of Education.
USD 113 Food Service Receives Kansans Can 2018-2019 Best Practice Awards
Prairie Hills was one of seven Kansas school districts and two organizations were honored Tuesday, Aug. 13, for outstanding practices in Child Nutrition and Wellness programs that help support the Kansans Can vision.
The Kansans Can 2018-2019 Best Practice Awards were presented during the Kansas State Board of Education meeting in Topeka. This is the third year for the awards.
The Kansans Can vision, which was established by the State Board of Education in 2015, is "Kansas leads the world in the success of each student."