KAYS
By: Jonathan S. Barnett
September 19, 2017
Kansas Association for Youth
KAYS
Pledge

I will, as a member of the Kansas Association for Youth, endeavor to maintain the high ideals of my organization, to make my personality a positive influence in the life of my school and my community, and to pass on an association which will be a challenge and inspiration to future members.

Motto
Slogan

"Today for Tomorrow"

"Laugh, Love, Lift"
Objectives
We, the youth of Kansas, interested in becoming adult citizens worthy of democratic traditions of our county, will endeavor to fulfill the six objectives of the Kansas Association for Youth
1. Character (Laugh, Love, Lift)
2. Health (Physical and Mental)
3. Service (School, Community, Nation, World)
4. Appreciation (Friends, All Races, Self)
5. Recreation (Relaxation, Rest, Recreation)
6. Leadership (Citizenship and Caring)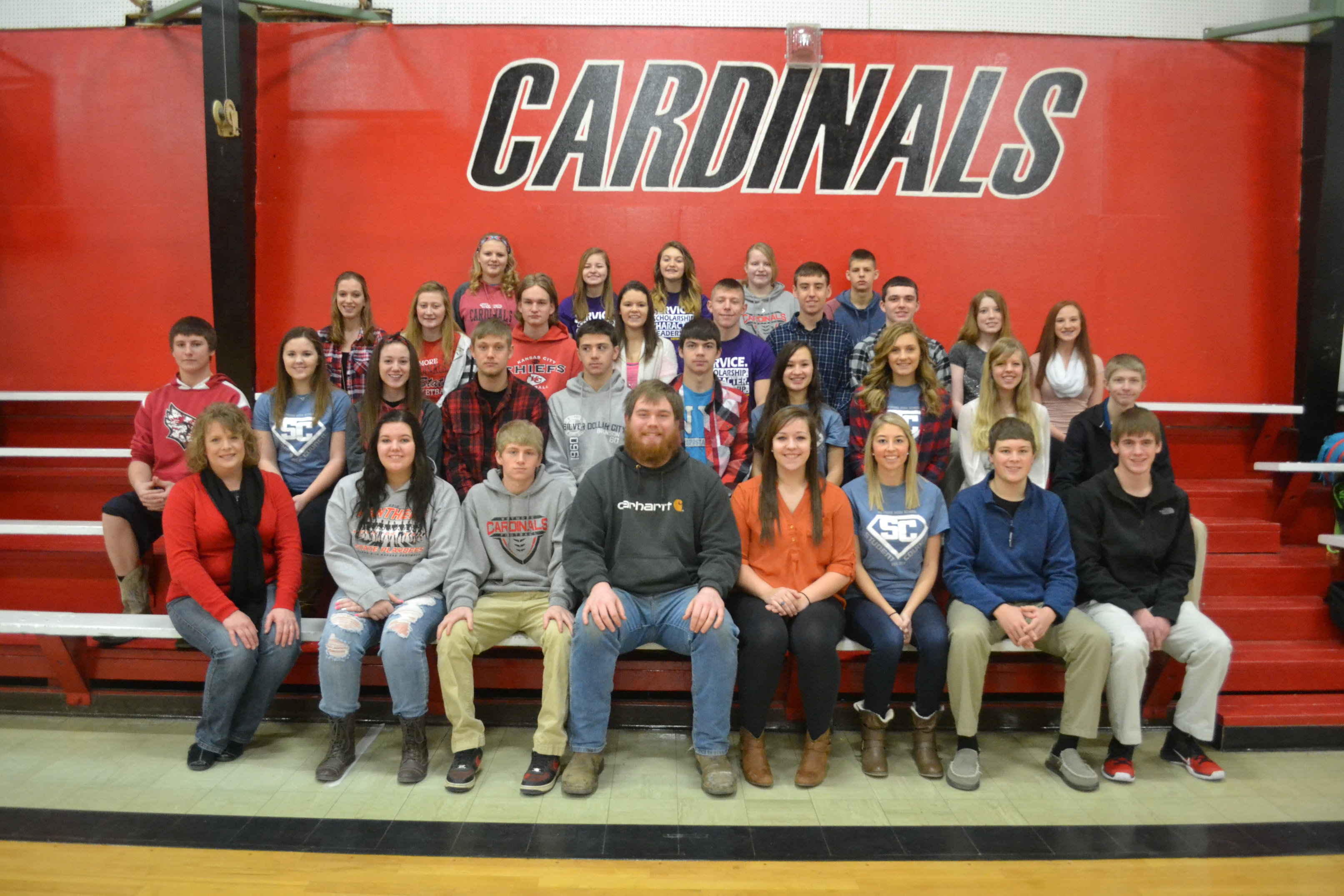 2017-2018 Officers
| | |
| --- | --- |
| President | Curtis Bloom |
| Vice-President | Lauren Scott |
| Treasurer | Alena Pfrang |
| Secretary | Ally Davis |
| School Service Director | Jossie Shumaker |
| Community Director | Shayla Ball |
| Nation/World Director | Ethan Osterhaus |
| Publicity/Points System | Reagan Osterhaus |
| Recreation/Club Director | McKayla Henry |
| Freshman Representative | Alyssa Bloom |
2017-2018 Members
Seniors
Jossie Shumaker, Ethan Osterhaus, Alena Pfrang, McKayla Henry, Rob Ballenger
Juniors:
Curtis Bloom, Lauren Scott, Ally Davis, Joel Hutfles, Alyssa Montgomery, Cooper Duryea, Katie Vance
Sophomores:
Shayla Ball, Lane Strathman, Dakota Johnson, Kevin Shumaker, Savannah Bryant, Ashley Flowers, Maddie Boeckman
Freshman:
Reagan Osterhaus, Alyssa Bloom, Ross Shumaker, Alvana Crismas, Abby Shumaker, Kael McQueen, Austin Smith
*Kay Club is a service organization. If you are in need, or if you know someone in need, please call Lana Sheldon at (785) 866-2860.