Language Arts 4th grade
Lorinda Strahm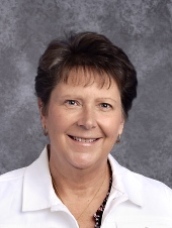 4th Grade Language Arts Teacher: Sabetha Elementary School
Phone: 785-284-3448
Email: strahml@usd113.org
Best Contact Time: After 7:30 AM and before 3:45 PM
Education
I graduated from Sabetha High School in 1975. I graduated from KU in December of 1979. I married Don Strahm in April of 1980. In the fall of 1980 I began teaching fourth grade in Bern, Kansas. I taught fourth grade for two years and third grade for one year. After three years of teaching grade school in Bern, I quit teaching to stay home for a few years with our daughters. I substitute taught for five years. I resumed my teaching career in the fall of 1990 with sixth grade at Sabetha Middle School. I taught sixth grade language arts for 16 years. I taught seventh grade Language Arts for seven years and am now teaching language arts at the elementary school.
Language Arts
I teach language arts which includes reading, writing and grammar. We use the Wonders Language and Literature books. The Wonders program emphasizes the state standards and teaches reading strategies that will help students become more proficient readers. I can be reached at strahml@usd113.org or call 785 284 3448 after 7:30 AM or before 3:45 PM.
Family
My husband, Don, and I have three daughters all of whom are married. Our daughters and their families all live in the northeast Kansas area so we spend quite a lot of time with our grandchildren.
Hobbies
My hobbies are children and grandchildren. It seems that they keep us busy.
I