Personal Information
Sara Toedman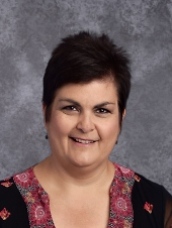 Principal: Sabetha Elementary School
Phone: 785-284-3448
Email: toedmans@usd113.org
Best Contact Time: 7:45 am – 3:30 pm
Mrs. Toedman currently serves as principal at Sabetha Elementary. Prior to this position, she held the position as guidance counselor at Sabetha High School and Wetmore High School from 2000-2016. She also worked with students during this time in multiple extracurricular activities.
Mrs. Toedman is a graduate of Smith Center High School. She continued her post-secondary education at Kansas State University (1994 BS-Social Studies). She later earned master's degrees in School Counseling (KSU 1998) and Building Leadership (Washburn University 2006).
Mrs. Toedman's family consists of her husband Tate, and children Morgan and Reed. Her family enjoys attending various sporting activities and travelling. She is an avid reader and enjoys socializing with family and friends.