Enrollment Information
Enrollment will take place on Wednesday, August 5th from 7:00 am - 7:00 pm but once again we are excited to offer the opportunity for our families to pay fees and enroll online eliminating the need for many families to attend in-person enrollment. All Sabetha Schools will be holding enrollment at Sabetha Middle School. Wetmore and Axtell will hold enrollment in their respective buildings. Please note that everyone entering the building for enrollment is expected to wear a mask. We will encourage social distancing and if at all possible we encourage parents to complete the online enrollment process prior to this date to keep numbers down at in-person enrollment. Computers will be available in the buildings for online enrollment if you need assistance completing any of the enrollment forms.
Directions for Online Enrollment
New Students:
Students that are new to our district can begin the enrollment process by pre-registering at this link: https://ecollect.accelaschool.com/usd113 New students include any student that is currently not enrolled in our district. (Current district preschool students enrolling in Kindergarten are not considered new students.) Once new students complete the pre-registration information they will receive an email with details on how to complete the online enrollment process.
Returning Student Enrollment:
Returning students will be enrolled through the PowerSchool Parent Portal located at this link. https://usd113.powerschool.com/public/home.html
Login into this portal using your current credentials. You may click on the Forgot Username or Password link if you do not remember your login information. If you do not have a PowerSchool Parent access account, please contact the school office to obtain your Access ID and Password. Once you are logged into the PowerSchool Parent Portal click on the FORMS link on the left hand side of the screen. Please complete all forms for each child.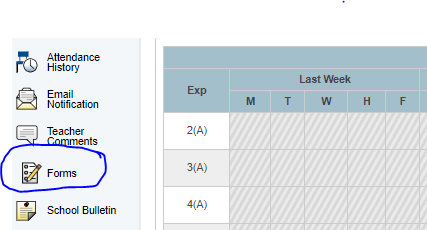 Please plan to pay fees either online through e-Funds for schools or during enrollment on August 5th from 7:00 am - 7:00 pm.
Online Fee Payment will be available on August 1st, 2020.
Our online fee payment is now open through e-Funds. If you would like to pay online click on this link to learn more about the fees associated with online payment.
Utilizing the online payment option and online enrollment forms will eliminate the need for parents to visit the building during the scheduled enrollment time unless they need to turn in other paperwork such as meal benefit applications, special transportation forms, etc.). If a parent prefers to pay by check or cash at the building or if they need help completing the online enrollment forms, we will have in-person enrollment on August 5th. Sabetha Elementary School, Sabetha High School, and Sabetha Middle School will all be set up at Sabetha Middle School for parents to complete enrollment if your child attends any of those three schools. Parents at Axtell and Wetmore will also be able to complete enrollment and receive assistance in their respective buildings. If you have any questions, please contact the school office or Jennifer Gatz at the district office gatzj@usd113.org.
Optional Paper Forms:

The following paper forms are linked in the online enrollment form but are provided here as an added convenience to parents.
Please download, complete and return the applicable forms to enrollment as needed. These forms will also be available at enrollment.
Home Language Survey (required for all new students)
PERMISSION FOR MEDICATION - (as needed)
Special Bus Request Form (as needed)
ELECTRONIC FORMS:
Parents will acknowledge that they have been provided the information and agree/disagree on the following forms. This will be done electronically at enrollment. We have included these forms below for parents to reference, but they do not need to be turned in.
Acceptable Use of Computers and Networks (all grades)
Annual Notice of Authorized Student Data Disclosure (all grades)
Annual Notice to Parents and Students (FERPA)
Notice of Nondiscrimination (all grades)
Kansas Library Excusal all grades)
SES Only Field Trip Permission Form - (Pre-K - 5th grade)
Student iPad Pledge (grades 6-12)
KS Communities That Care Survey Participation - (grades 6, 8, 10)
Sabetha and Wetmore Only Meet with Sports Trainer (grades 6-12)
Emergency Safety Interventions (all grades)
Food Service Forms
Household Application Packet includes the letter to the household, application packet and disclosure.