Risa Gilbert-Kindergarten
Risa Gilbert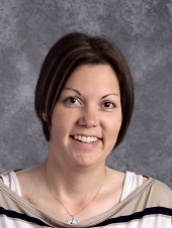 Kindergarten Teacher: Axtell Public School
Phone: 785-736-2237
Email: gilbertr@usd113.org
Best Contact Time: 7:30 a.m. to 7:50 a.m. and 3:20 p.m. to 3:45 p.m.
Risa Gilbert is the kindergarten teacher for Axtell school. She's been teaching since 2008. During her career she taught 3rd grade in Beatrice, NE, and preschool at Nemaha Valley. When she came to Axtell she was the preschool teacher, along with 3rd grade ELA. She was also blessed with being the assistant track coach for junior high for one year. She received her Masters degree in Curriculum and Instruction from Peru State College in 2016.
Risa moved to Kansas in 2012 and lives in Baileyville with her husband Terry and son Brantlee.
She enjoys baking, spending time with her family and being outdoors.