Anne Werner- SES 2nd Grade Teacher
Anne Werner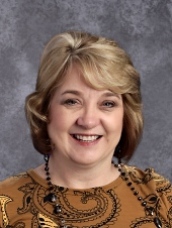 2nd Grade Teacher: Sabetha Elementary School
Phone: 785-284-3448
Email: wernera@usd113.org
Best Contact Time: Before School 7:20-7:45 AM or PLAN TIME- Monday, Tuesday, Wednesday, or Thursday: 2:20-3:00 and Friday: 2:45-3:05
Mrs. Werner is a 2nd grade teacher at Sabetha Elementary School. She received her Bachelor of Science degree from K-State in 1987 and her Master of Science degree in 1992. She has taught MTSS, Kindergarten and grades 2 through 6 at Summerfield Elementary, Bern School, and Sabetha Elementary.
Mrs. Werner and her husband own and operate Little Joe's Service in Axtell. They have four children, Casey Hulsing (Independence, MO), Paige (Marysville), Alexis (Topeka), and Clark. She has one grandchild, Ruby Elizabeth.
In her spare time, she enjoys reading, spending time with her family, and attending her son's sporting events.