Mrs. Jennifer Herrmann
Jennifer Herrmann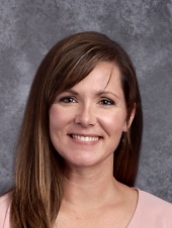 3rd Grade Teacher: Sabetha Elementary School
Phone: 785-284-3448
Email: herrmanj@usd113.org
Best Contact Time: Plan Time: 9:00-9:50 | After School: 3:40-4:30
Professional Biography
Jennifer Herrmann is a 1999 Sabetha High School graduate. She graduated from Northwest College in Powell, Wyoming in 2004 for an Associate Degree in Elementary Education. In 2012, she returned to College to complete her degree from the University of Wyoming with her degree in Elementary Education and an emphasis in Early Childhood Education. In May of 2015, she accepted her first teaching position as a 3rd grade teacher at Hiawatha Elementary School. In 2017, she began teaching at Sabetha Elementary School as a 3rd grade teacher. Prior to becoming a classroom teacher she worked as a para educator, substitute teacher, school volunteer and stay at home mom.
Jennifer married her husband, Matt in 2001. Both she and Matt grew up in Sabetha. They moved to Wyoming for 15 years but returned in 2015 to raise their children and be closer to family. They live 7 miles north of town on a small farm where they raise some cattle, two cats, a dog and three children. They have 3 beautiful children, Audrey, Ty and Wyatt.
Mrs. Herrmann thoroughly enjoy children and the joy, excitement and laughter that they bring to her life. Some of her favorite activities are crafting, outdoor exploration and learning new things! Jennifer loves laughing, adventure and experiencing new and exciting places. Laughter is a big part of who she is and she tries to bring that into her classroom.