Cindy Osterhaus
Cindy Osterhaus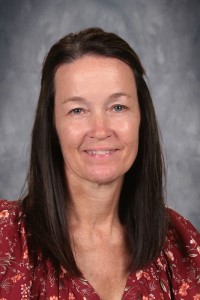 Kindergarten Teacher: Wetmore Academic Center
Phone: 785-866-2860
Email: osterhac@usd113.org
Best Contact Time: before/after school
Cindy Osterhaus graduated from Emporia State University in 1993 with a BSE in Elementary Education with an emphasis in Physical Education. After graduation, she began teaching at Wetmore Academic Center. In that time, she has taught Title I, Kindergarten, Third and Fourth grade, and is currently teaching Preschool and Kindergarten . Mrs. Osterhaus is also a member of the Building Leadership team, SIT team, and Head Coach for the high school volleyball team.
Cindy is married to Dean and they have three children, Tyler, Ethan, and Reagan.
In her spare time she enjoys attending events at Wetmore Academic Center, watching her children play sports, and spending time outdoors.