Kelsi Bloom Biography
Kelsi Bloom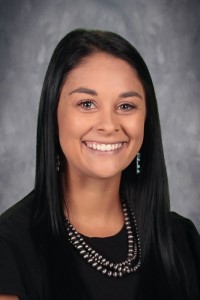 Position: WAC 2nd Grade Teacher
Phone: 785-866-2860
Email: bloomk@usd113.org
Best Contact Time:
Professional Biography:
Kelsi Bloom grew up in Falls City, Nebraska, where she graduated from Falls City Sacred Heart in 2015. Mrs. Bloom then chose to attend Wichita State University, receiving a Bachelor of Arts in Education Early Childhood in May of 2022. Mrs. Bloom teaches Second Grade. Mrs. Bloom is married to Kenton and they have one child, Bexley.
Mrs. Bloom and her family resides outside of Goff, Kansas on a farm. In her spare time, she enjoys spending time on the farm with her family and riding horses, and reading books!