Meet the Teacher
Keri Strathman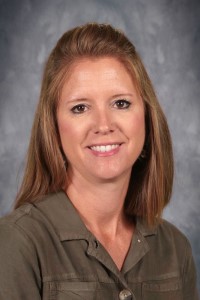 1st and 2nd Grade Teacher: Wetmore Academic Center
Phone: School: (785) 866-2860 | Home: (785) 939-2521
Email: strathmk@usd113.org
Best Contact Time:
Keri Strathman grew up in Goff and attended school at Wetmore Academic Center. She graduated from Wetmore in 1995, and attended Emporia State University. She completed a BSE in Elementary Education with an emphasis in Early Childhood Education in 1999. Keri has served on the Student Improvement Team, District Building Leadership Team, been a Professional Learning Community Leader, and currently serves as the District Building Chair for Wetmore Academic Center. Mrs. Strathman has been teaching at the Wetmore Academic Center since 2000. In that time, she worked in Title I and currently teaches First and Second Grade. Keri is married to Chris and they have two children, Cole and Kenzie. In her spare time, she enjoys spending time with her family, reading, and gardening.