Kylah Foote Biography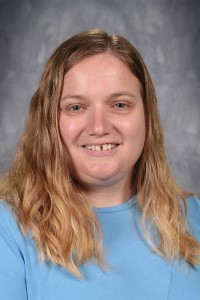 Kylah Foote
Position: WAC 7 -12 Business & Technology
Phone: 785-866-2860
Email: footek@usd113.org
Best Contact Time: 7:30 am - 9:03 am or 3:30 pm - 4:00 pm
(remove this text and insert a recent photo to the right side of this cell)
Professional Biography:
Kylah Foote grew up in Wetmore and graduated from Wetmore High School in 2000. Mrs. Foote received a Bachelor's and a Master's Degree in Business at Colorado Technical University. She is currently attending the Transition to Teaching Program at Fort Hays State University. She will be teaching Business and Technology classes to 7-12 grades.
Mrs. Foote is married to Justin and they have two kids, Kaylee and Jared. In her spare time she enjoys reading, camping, and hanging out with her family.