Sarah Cormier Biography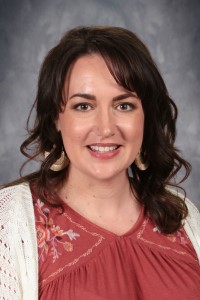 Sarah Cormier
Position: WAC 9-12 Grade Language Arts, Speech/Drama, Yearbook
Phone:
Email: cormiers@usd113.org
Best Contact Time:
(remove this text and insert a recent photo to the right side of this cell)
Professional Biography:
Sarah Cormier grew up in Hiawatha, Kansas, where she graduated from Hiawatha High School in 2000. Mrs. Cormier went on to attend Highland Community College and Peru State College, receiving a Bachelor of Science degree in 2016. She is currently enrolled in graduate school at Kansas State University. Mrs. Cormier teaches English/Language Arts for grades 9, 10, 11, and 12, as well as Speech/Drama, and Yearbook.
Mrs. Cormier also directs the school play and musical, and serves as the sponsor for the senior class.
Mrs. Cormier resides in Wetmore with her husband and sons. In her spare time, she enjoys reading,
gardening, and spending time with her family.