Staci Claycamp- Biography
Staci Claycamp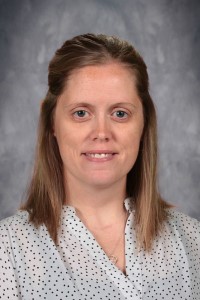 Math Teacher: Wetmore Academic Center, Grades 5-7
Science and Social Studies Teacher: Wetmore Acadmic Center, Grade 5-6
MS Volleyball, MS Scholars Bowl, MS SIT, HS SADD Sponsor: Wetmore Academic Center
Phone: 785-866-2860
Email: claycams@usd113.org
Best Contact Time: 2:15 – 3:25 pm
Staci Claycamp grew up near Netawaka, Kansas and graduated from Jackson Heights High School in 2002. Mrs. Claycamp graduated from Washburn University in December 2011. She teaches math and science for grades 5 and 6, math for grade 7, and social studies for grades 5 and 6.
Mrs. Claycamp coaches middle school basketball, middle school scholars bowl, and is the SIT leader for the middle school. She also is the sponsor for the Wetmore High School SADD/SAFE chapter.
She began her career with Wetmore in 2013. She resides in Wetmore and has two children who attend Wetmore Academic Center.