Staff
Linda Orton Hopp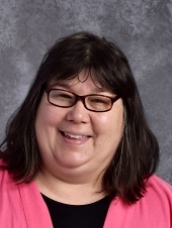 Business Technology Instructor: Axtell Public School
Phone: 785-736-2237
Email: hoppl@usd113.org
Best Contact Time: 7:30 - 8:00 am and 3:30 - 4:00 pm M-F
Mrs. Hopp teaches Business Education and Technology classes for grades 6-12. This includes Personnel Finance, Accounting, Entrepreneurship, Business Essentials, Web Design, Multimedia Technology, and AP Computer Science Principles. She is also the Yearbook Adviser, Junior Sponsor, and a member of the BLT Committee.

She received her Bachelor of Science degree in Business Management with an endorsement to teach Business Education from Peru State College, Peru, NE.

She is Google Certified Level 1 and has developed a strong passion for Google Education. Mrs. Hopp was selected in 2016 to attend the Wharton Business College Financial Summit in Chicago, IL, and in 2023 she attended the College Board Summer Institute for Computer Science Principles. She has also earned the Apple Certified iPad Teacher Award. Mrs. Hopp enjoys active learning and is constantly taking classes for her own educational benefit.
Prior to teaching, she has over 20-plus years in the business field, including office and retail management, sales, and being an entrepreneur in owning her own business for ten years.

Mrs. Hopp enjoys spending time with her blended family of five kids and grandkids. She loves to take pictures and scrapbook in her free time and she has a passion for cooking and smoking with her husband to enjoy all food.