Megan Hann- Kindergarten Teacher
Megan Hann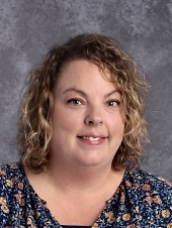 Kindergarten Teacher: Sabetha Elementary School
Phone: 785-284-3448
Email: hannm@usd113.org
Best Contact Time: 12:40 – 1:30 pm
She was raised in Sabetha and graduated from Sabetha High School in 1999. She attended Southeast Community College in Beatrice, NE for one year. She then attended and graduated from Kansas State University in 2002 with a B.S. degree in Early Childhood Education.
Before moving back to Sabetha, she was the site director/lead teacher in the Infant and Toddler classroom at the Kansas State Center for Child Development. After moving back to Sabetha in 2011, she worked as the Center Manager/Teacher at NEK-CAP, Inc. Head Start until it closed in 2015. She worked as Instructional Support Staff at Sabetha Elementary School, mainly in the kindergarten classrooms from 2015-2017. She has been teaching kindergarten at Sabetha Elementary School since August 2017.
She lives in Sabetha with her husband, Jeremy. They have two daughters, Finley and Lily. Besides teaching, she enjoys spending time with family and friends, traveling, and being outdoors.