Mrs. Nicole Mann
Nicole Mann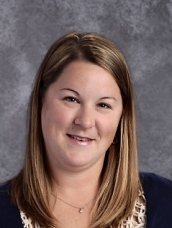 Early Childhood Special Education: Sabetha Elementary School
Phone: 785-284-3448
Email: mannn@usd113.org
Best Contact Time: 1:30 – 2:15 pm
Nicole Mann grew up in Sabetha, graduating from Sabetha High School in 2000. She attended Fort Hays State University, where she earned her Bachelor's Degree in Elementary Education in 2004 and Master's Degree in Special Education in 2006. She has spent the past 13 years teaching students at a variety of levels, including preschool through 4th grade, as well as special education.
Mrs. Mann and her husband, Jeff, live in Sabetha with their daughter, Liliana. In her free time, she enjoys cooking, going on walks, spending time with her daughter, and taking care of her pets. She enjoys spending time with family.
Mrs. Mann is passionate about teaching and loves helping students learn. She enjoys getting to know her students and being a positive role model for them.