Mrs. Marshalla Allen
Marshalla Allen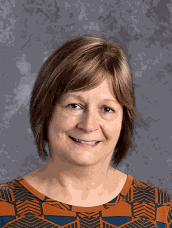 Special Education Teacher: Axtell Public School, Grades K-12
Phone: 785-736-2237
Email: allenm@usd113.org
Best Contact Time: 7:45-8:00 am, 3:30 pm
Mrs. Allen is the Special Education teacher at Axtell K-12. Previously, Mrs. Allen has been teaching Special Education in Manhattan the last 5 years. Prior to Manhattan she taught Middle School Special Education in Onaga.
Mrs. Allen has a BS in Family and Consumer Science and a Masters in Adaptive Special Education from Emporia State. She has a Graduate Certificate in Autism Spectrum Disorders from KSU.
Marshalla Allen lives near Centralia with her husband Greg and 3 dogs Matilda, Dolly and Bella. She and her husband have 3 grown children. Marshalla and her husband have a Dog Kennel and raise Golden Retrievers and Mini Golden Doodles. She loves to read, go antiquing and work with flowers. She is happy to stay home and read a good book when she can't be outdoors.